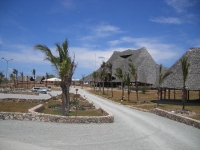 The coastal city of Mombasa is one of Africa's major tourist destinations, with some of the best beaches in the world. Located on Kenya's Eastern coastline bordering the Indian Ocean, Mombasa has become popular for its exotic beaches, diverse marine life, world-class hotels and friendly people.
MombasaInfo.com is the premier guide to the town of Mombasa and all it has to offer. On the site, you'll find information on accommodations, what to do, places to visit, and where to eat.
You'll also find everything you need to know about Mombasa – from visa information, to local tips on bargaining and the best local hot spots. And you'll also get to see photos of the city before you visit. Karibu (welcome in Swahili), and we hope you enjoy your stay!